Get That Debt Off Your Shoulders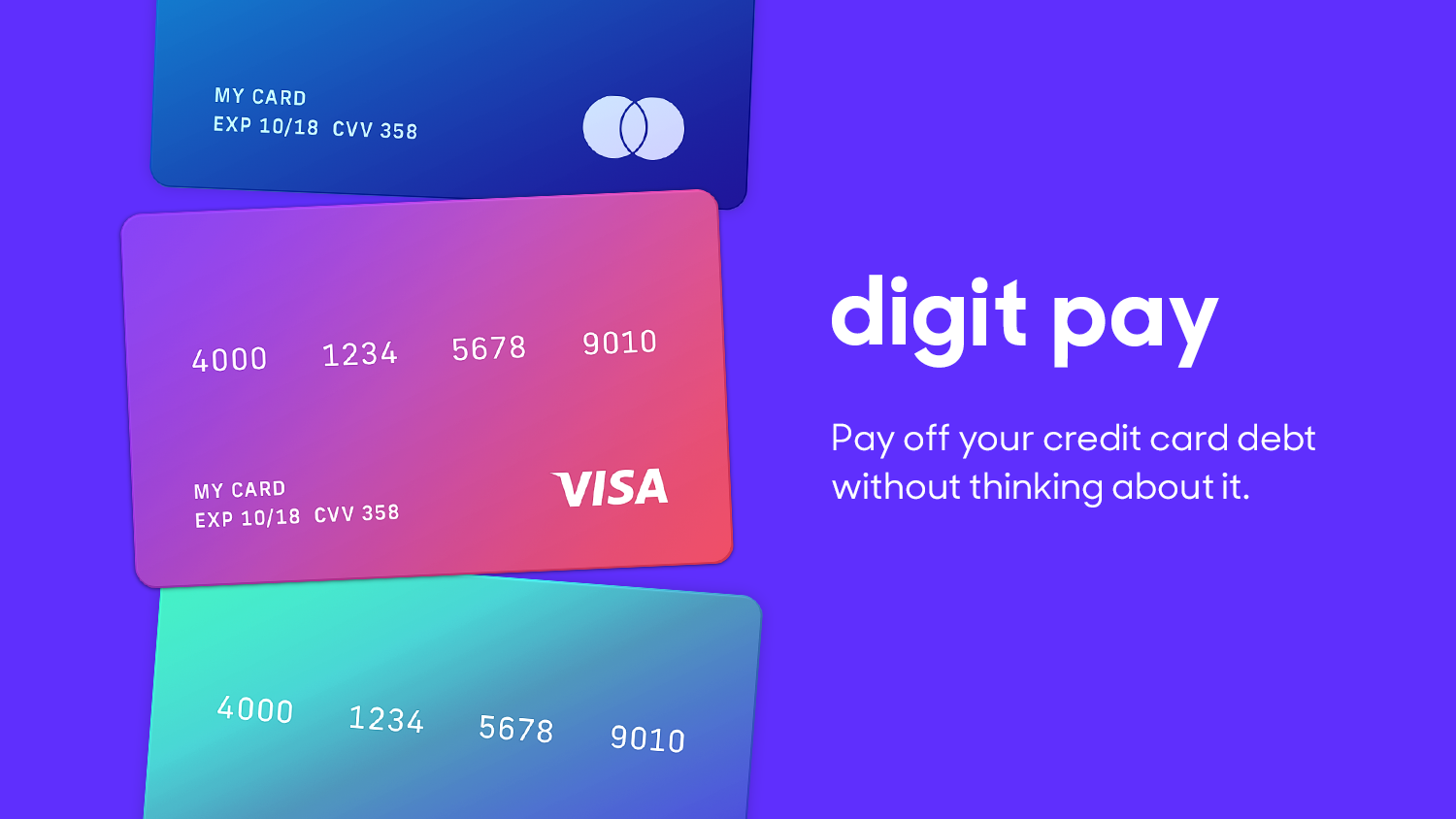 What can be big or small, can creep up on you in broad daylight or at night, can be scarier than a horror movie villain, and is soon something Digit can help you conquer? Credit card debt!
Credit card debt can be stressful — stressful when some debt has built up (I'm looking at you, new apartment furniture...) and stressful when you're trying to climb your way out. It's something millions of Americans are dealing with... to the tune of almost a trillion dollars.
Since Digit's launch, one of the main ways our customers used their savings was to make extra payments towards their credit card debt. That process requires a bunch of work:
Check your Digit savings balance
Make a manual withdraw
Wait for the money to hit your checking account
Make sure you didn't spend that money when it hit your checking account
Set up a payment to your credit card company
What. a. hassle.
Digit Pay cuts out all those steps. Turn on Digit Pay, and the savings Digit puts aside for your credit card goal each month will be used to make an extra payment to your credit card.
You can now can chip away at your credit card debt while you sleep. Or while you enjoy your morning coffee. Or while you crush a workout. Or while you hone your next talent. Because Digit Pay means less work for you, and more time to do the things you care about most.
It also means you'll be on the fast track to getting out of debt. Here's a secret credit card companies don't want you to know: a little goes a long way. For example, if you have $5,000 in credit card debt, an extra $100 a month payment could save you $2,000 in interest and make you debt free in 30 months compared to 80 😮!
Digit Pay will be rolling out slowly over the next few months. Reserve your spot today.
More savings. Less debt. Let's do this together.