Staying on Top of Your Finances Just Got Easier

It's more important than ever for you to maintain your financial health, avoid late fees and preserve your credit lines. As always, Digit is saving automatically for you, preventing overdrafts and keeping you informed. When you open your Digit app, you'll see a new home screen that we designed to help you get more from your membership.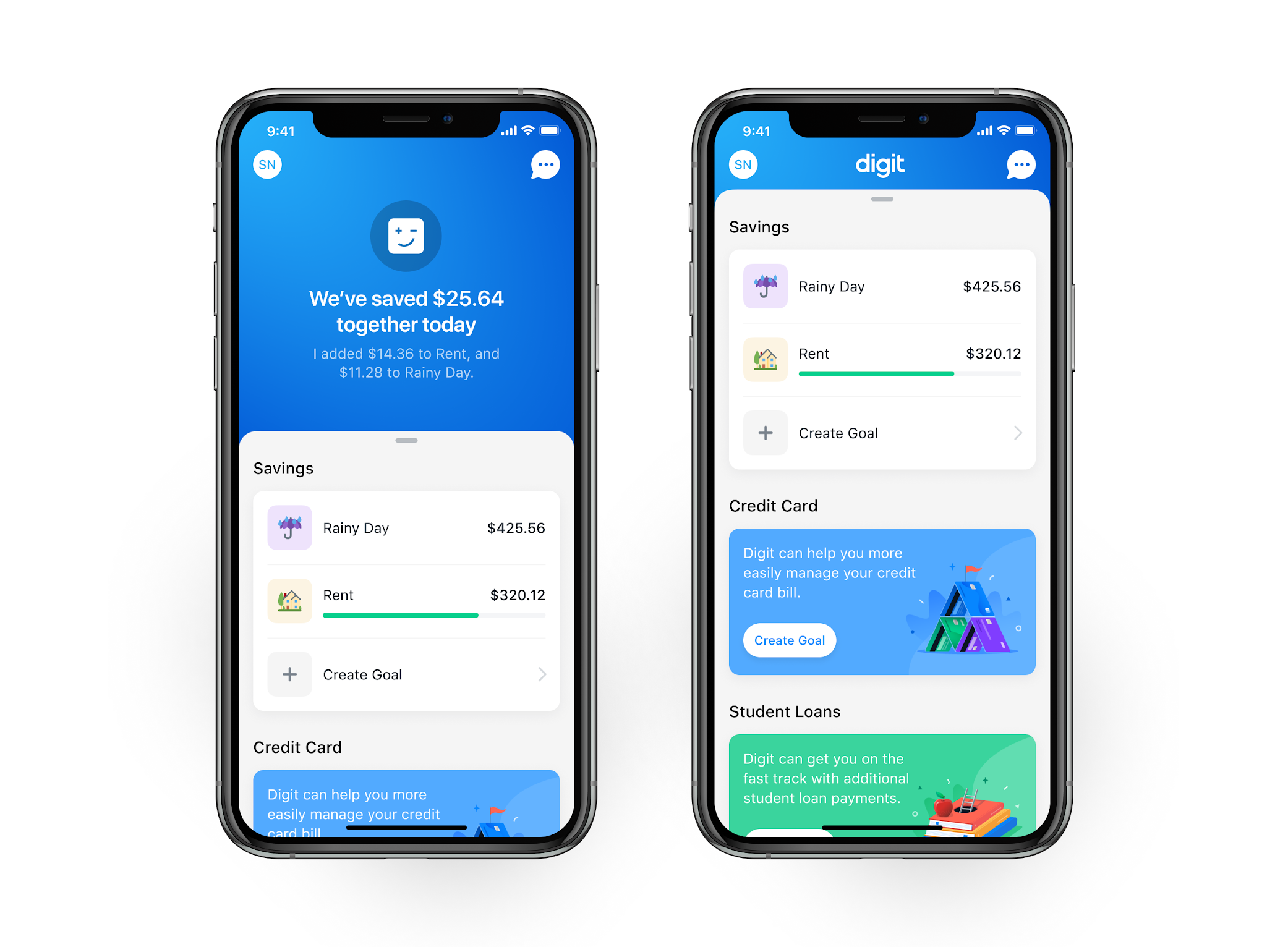 Track your Goals at a glance
All of your savings goals are grouped together at the top of your app. View the progress towards each goal and create new ones on the fly.
Get ahead on your credit card balance
Make progress paying off your credit card balance while you sleep.
Contribute what you can to your student loans
Your long-term goals are important. If you can, continue to make micro-payments on your student loans, right from Digit.
Pay more bills, painlessly
You'll see a new bill-pay category that makes saving for, and paying, your monthly expenses automatic.
Keep tabs on your cashflow
Since Digit connects to your checking account, we can show you exactly how much cash you have available. For additional protection, you can enable, adjust or remove overdraft protections.
While these are difficult times, remember Digit is always here for you. Now more than ever, we're looking out for you and have also put together a hub with some of the best resources we could find for coronavirus financial relief. Check out Digit's Coronavirus Relief Hub here.