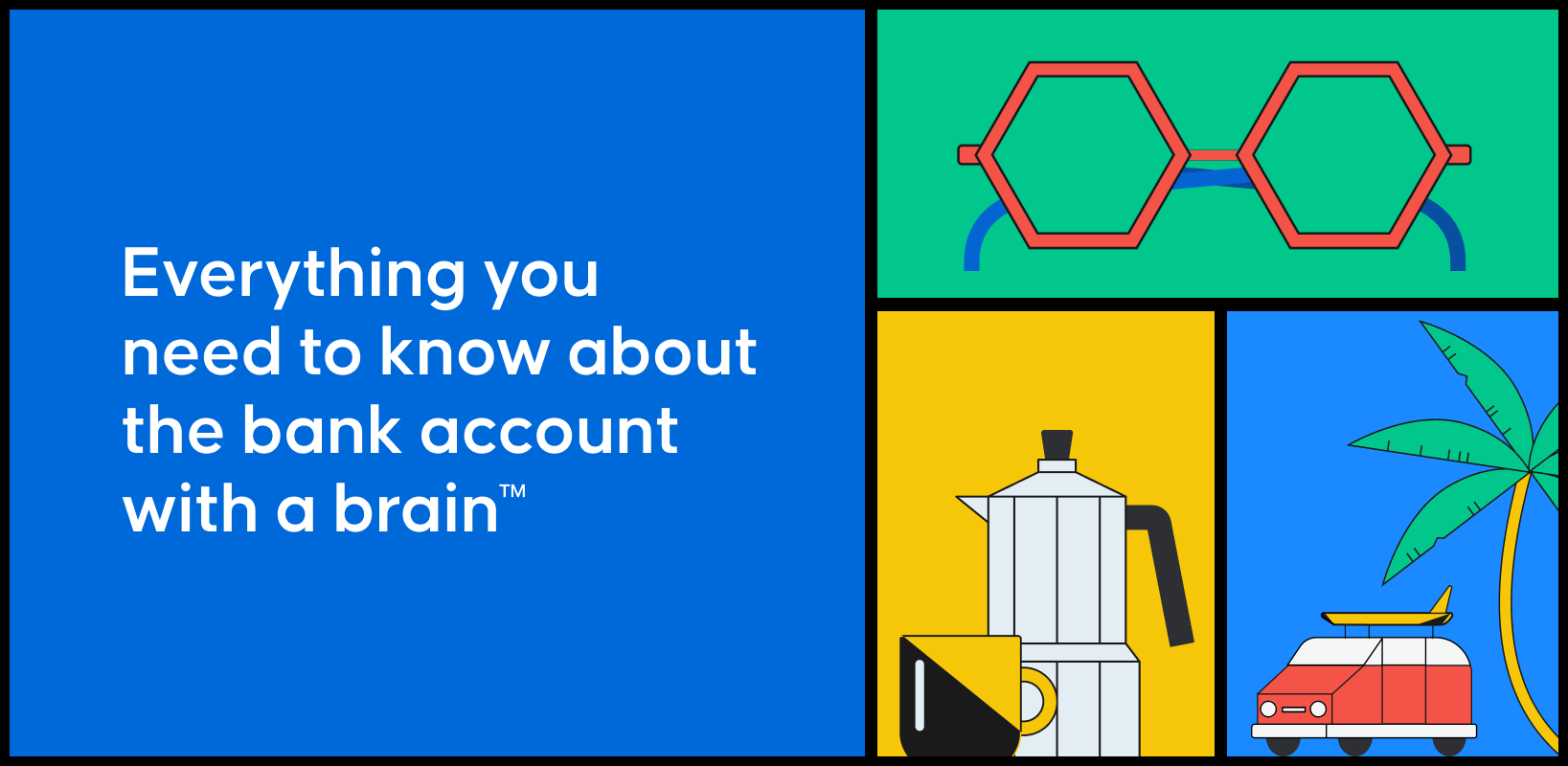 Since the very beginning, it has been our mission at Digit to make financial health effortless for everyone. We started with a simple, smart savings tool, and have since added more tools to help our members save and invest for the future.
Now, we're so excited to be able to share the next chapter of our story, with the launch of Direct – a new bank account, powered by our partner MetaBank®. Direct is a bank account that budgets for you. Allow us to explain.
How is this different from Digit?
Digit has always helped you save by using machine learning and AI to intelligently set aside money, a little at a time. Once you reached your goals (or if you needed to withdraw some money), we'd transfer your funds back into your (separate) bank account.
Direct simplifies your financial life by taking the place of that separate bank account. With Direct, you'll be able to deposit your paycheck, set up savings goals, set aside money for bills, and save and invest for the long term all in one place.
As an added bonus, with Direct, you'll be able to get your paycheck two days early*. No more waiting around to get paid!
So, to summarize, Direct expands on the Digit you already know and love:
You can still save for a rainy day or for other savings goals
You can still save up to pay your bills, expenses, and debts
But simplifies your financial life by:
Allowing you to deposit your paycheck directly into your Direct account
Helping you get paid two days sooner*
Using machine learning and AI to help you budget for all your needs and wants
Helping you budget your cash flow today while also investing toward your future
Keeping your cash, savings, and investing all in one easy-to-use app
How is this different from a traditional bank account?
Pretty exciting, right? (We think so.) One question we anticipate as we launch Direct into the world is whether this means Digit is becoming a bank now. Does this mean you're going to start seeing 'Digit Bank' locations popping up where you live?
Good question! We're the best of both worlds: we're a neobank, where we can take the functionality of a bank (Meta) and partner it with the innovation and customization of a fintech (Digit).
The answer is that we are what is referred to as a neobank: We're a financial services tech company that partners with a licensed bank to provide a digital bank account without any physical bank locations.
So, to answer some initial questions you might have:
Is Digit a bank?
No, Digit is a personal finance app. We partner with MetaBank, our banking partner, to offer you traditional bank products like a bank account and debit card; and we also offer intelligent tech and AI solutions like our automated budgeting, that we've built over the last six years to help you finally start getting financially healthy!
Will Digit have physical locations?
While Digit does not have traditional physical bank branches, you will be able to access all of the features of this new bank account experience right from your phone. You can receive deposits, make transfers, and cash checks all in the app.
To withdraw cash, Direct offers ATM access across the US, in all 50 states, at over 55,000 locations! You can find these fee-free ATMs*** in most Target, CVS, Kroger, Speedway locations (and more!). If you need help, check out our Help Center, or reach out — you can always reach one of our human agents by email or phone!
Is using Direct as my main bank account safe?
Yes! The funds in your account are insured by the FDIC, up to $250,000 per person****.
Besides not having physical locations, how is Direct different from traditional bank accounts? We're glad you asked! First, let's talk about what Direct has in common with your current bank account. Like with a traditional bank account, with Direct:
Your money will be protected by bank-level security, and insured by the FDIC, up to $250,000 per person****
You'll have a bank account with a routing and account number
You'll have a debit card that you can use to spend money from your account at your favorite stores**
You'll be able to set up Direct Deposit so that your paycheck automatically deposits into your account
You'll be able to pay bills from your bank account or with your debit card
You'll be able to reach human agents via email or phone for help
With Direct, you'll gain the ability to manage your money all from one beautiful (if we say so ourselves!) app. Unlike a traditional bank account, Direct allows you to:
Use Digit's smart budgeting features to set aside money for your bills and savings goals
Quickly see how much money you actually have safe to spend
The launch of Direct really allows us to help you in every part of your personal finance journey: Whether you're still working on breaking that paycheck-to-paycheck cycle and building up a Rainy Day Fund, or ready to start saving for some longer-term goals, like putting a down payment on a house or getting started with retirement planning.
Join the waitlist for early access to Direct!
At Digit, our goal has always been to help all of our users get financially healthy. By adding an intelligent bank account to our existing set of tools, we can now help you feel confident in every part of your financial journey: From budgeting for bills and expenses; to paying off debt; to saving for rainy days, short-term goals and bigger goals beyond.
Join the waitlist today to get started!
Disclaimers:
Direct℠ is a deposit account powered by MetaBank®, N.A., Member FDIC.
*Faster and easier access to funds is based on comparison of traditional banking policies and deposit of paper checks versus deposits made electronically and the additional methods available to access funds via an Account as opposed to a paper check.
**Direct℠ is a deposit account established by MetaBank®, N.A., Member FDIC. Digit Visa® Debit card is issued by MetaBank, pursuant to a license from Visa U.S.A. Inc. Card can be used everywhere Visa debit cards are accepted.
***While this specific feature is available for free, certain other transaction fees and costs, terms, and conditions are associated with the use of this account. See the Demand Deposit Account for more details.
****Funds are FDIC insured, subject to applicable limitations and restrictions, when we receive the funds deposited to your account.